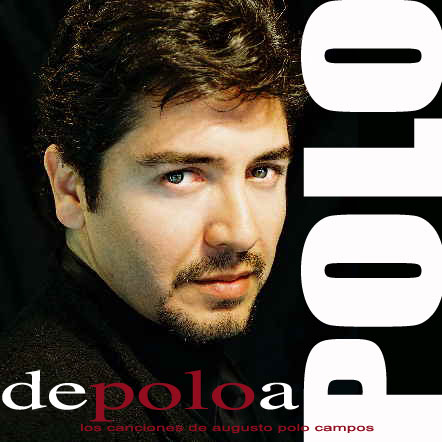 AUGUSTO POLO CAMPOS JR. - "De Polo a Polo"
Album Notes
When Augusto Polo approached me to take on this project I was, of course, honored at the opportunity to produce such a fine singer. When I realized that he wanted to record his father's work in a tribute album I was beside myself in pride and at the same time in fear of recording the music of a legend in Peruvian songwriting. These were songs I grew up listening to and performed by the finest of singers and musicians around the world. I knew the project had to honor the past and at the same time present the music to the world in a modern and original form.
The album's style incorporates Latin pop, rock en espanol, and carribean. It blends in the distinct sound of the Peruvian cajon and afro-peruvian rhythms with modern trends to generate a unique superimposition. The selection of music includes Augusto Polo Campos' romantic standards as well as dance music hits and some personal favorites of his son. Enjoy.
- Robert F. Trucios, Producer


Tracks

1. CARINO MALO (campos) APDAYC -
a classic favorite so get up, sing along and dance !
2. DONDE YO NO ESTOY (campos) APDAYC -
an up-tempo rock single with a hip-hop sensibility and incredible hook!
3. OJALA (campos) APDAYC –
a beautiful romantic ballad of lost love in the bolero style
4. CUANDO ME VUELVAS A VER (campos/trucios) APDAYC -
a world premiere with a distinctly Peruvian quena melody definitely showing Augusto Polo Campos still can write a hit!
5. CARINO AUSENTE (campos) APDAYC -
a lyrically sublime dance track with a uniquely percussive Peruvian flavor